ŠThe Wildlife Ho-tographer - Travel and Wildlife Wallpapers
---
The following Travel and Wildlife

wallpapers

are available for free download. They are copyrighted images and are not in the public domain. Please do not alter, distribute, or use the images for any kind of commercial purpose without written permission from MDH Photography. These travel and

wildlife photographs

make great

wallpapers

on your computer and tablet.

You can also visit the Animal and Bird pages to see many more exciting wildlife photos. Click here to read the latest Photography news and Mike's wildlife articles and see his equipment bag. Click on the videos to see incredible wild animals in action. Links to this page are welcomed and reciprocated. If you like to see other images included in this

Wallpaper

section, please email Mike with your request.

You can follow Mike on Facebook , Instagram , Twitter , Flickr and his Blog to keep up with his travels and join him on his upcoming trips. For optimum viewing, use a calibrated, wide screen monitor.




Share these Travel and Wildlife Wallpapers on :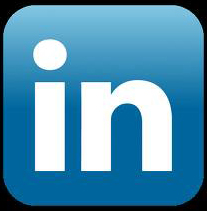 ---
Leopard resting on a tree. Masai Mara, Kenya



Dueling Canines. Polar Bears sparring, Churchill, Canada



Tiger, tiger, burning bright, in the forest of the night - Bandhavgarh National Park, India



Polar Bear sow with cubs, Churchill, Canada



Taj Mahal, Agra, India



Golden Gate bridge, San Francisco, California



The Grand Canyon, Arizona



| | |
| --- | --- |
| Flying Humpback whale, Maui, Hawaii | Humpback calf breaching, Maui, Hawaii |
| | |
| --- | --- |
| Humpback calf tail slapping, Sea of Cortez | Humpback whale breaching, Sea of Cortez |
| | |
| --- | --- |
| Bengal Tiger cub, Kanha National Park, India | Bengal Tiger, Bandhavgarh National Park, India |
| | |
| --- | --- |
| Allen's Hummingbird, California | Western Grebe, California |
| | |
| --- | --- |
| Humpback whale breaching in Maui | Common Dolphin mom and calf cruising in Gibraltar. |
| | |
| --- | --- |
| Humpback whale breaching in Banderas Bay, Mexico | Humpback whale breaching in Banderas Bay, Mexico |